What is natural birth?
Natural childbirth (also known as an unmedicated birth) describes vaginal labor and delivery with limited to no medical intervention. This means no pain medication, which typically means no epidural before the cervix opens. When this pain medicine is given during a low-risk pregnancy, the mother has no feeling from the waist down but may experience side effects such as low blood pressure, headache, and fever.
The consensus is that 85% of women can give birth naturally. The other 15% have health complications.
This natural way of delivery can take place at a hospital, birthing center, or at home. The birth can be attended to by an obstetrician, nurse-midwife, loved one, or doula. A doula is not a medical professional — they don't deliver babies or provide medical care. A doula's role is providing emotional and physical support during pregnancy and childbirth.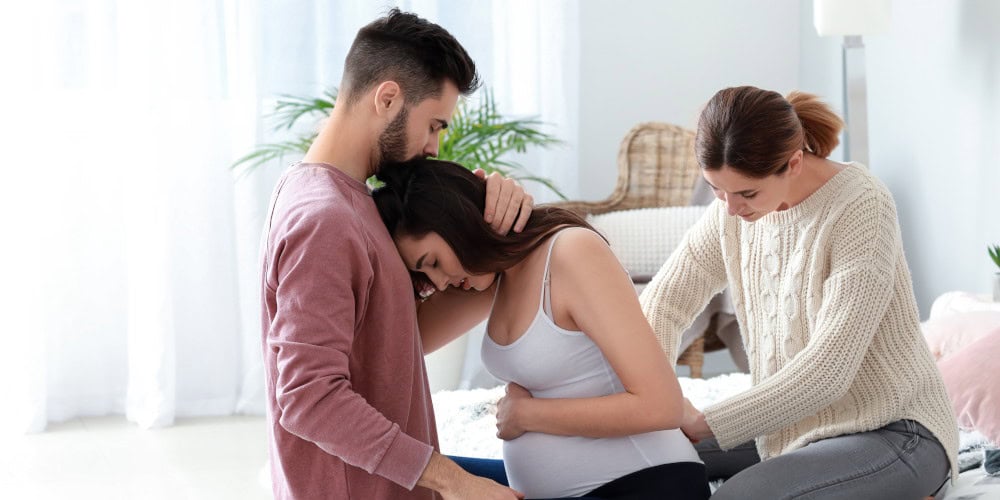 Natural birth methods
There is no one natural birthing experience. Whether you're interested in home birth or hospital birth, childbirth education can be useful to all pregnant women. Knowing the stages of labor and what to expect during delivery can give you the tools you need to make an informed birthing plan.
Lamaze
Most people have heard of Lamaze. Lamaze births use distraction to reduce the perception of labor pain and discomfort. Classes are offered where the mother and her support person learn relaxation techniques such as controlled breathing, massage, concentration, and how to maintain control over the discomfort.
Alexander technique
The Alexander technique uses sitting, standing, and moving positions to release muscular tension and increase breathing capacity during the birth process. If the mother experiences back pain, loss of balance, shortness of breath, or digestive problems, this technique suggests simple modifications to alleviate symptoms.
Bradley Method
Also known as the "husband-coached" birthing method, the Bradley Method focuses on creating a warm, comfortable environment so the mother can focus solely on the birthing process. The partner — or other support person — works as a coach and guide during the birthing process.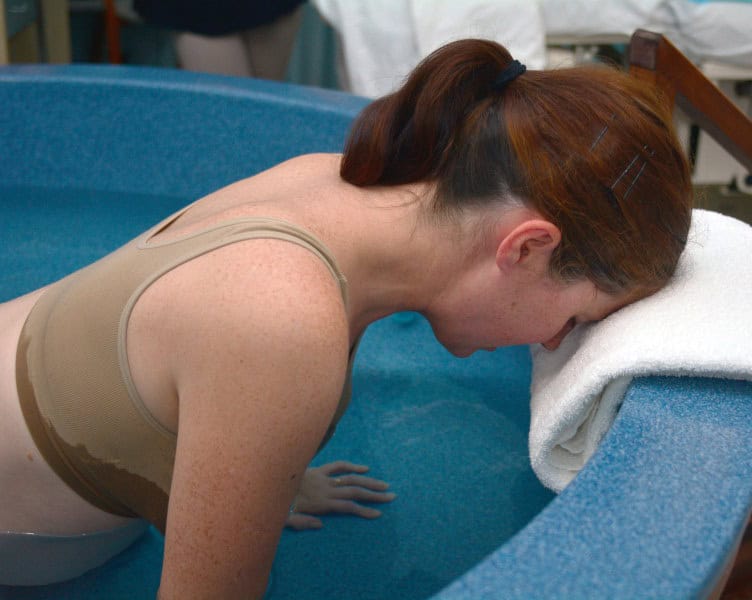 Hydrotherapy
Water birth provides a warm tub of water to give birth in. Floating in warm water helps relieve discomfort and pressure and relax the mother. This approach is not recommended for high-risk pregnancies. An out-of-water delivery should be planned for in case problems arise.
Hypnobirthing
Hypnobirthing — as the name implies — uses hypnosis to put the birthing parent into a state of total relaxation while giving birth. Typically, women using this technique report feeling relaxed, calm, and in control.
General labor support
While these are some of the more common schools of thought on natural birth, there are some more general tools that can help during labor and delivery.
Birthing balls – helpful for relieving pain, decreasing pelvic pressure, and allowing pregnant people to move and feel more in control during delivery.
Compresses – hot and cold compresses can help relax muscles or alleviate pain.
Counterpressure – applied by your support person, steady pressure on the lower back during contractions can help decrease lower back pain during labor.
Preparing for natural birth
It is important to have a natural birth plan so you can have successful labor without medical intervention. Also important is communicating your wishes to those who will be assisting you with the birth. Make your wishes clear and concise with those who will be involved. This could be your healthcare provider, doctor, midwife, doula, spouse, or trusted friend.
It is always a good idea to attend birthing classes with your spouse or friend for support. Learn what you can expect in terms of pain management as well as techniques to remain calm and relaxed.
Do your homework so you aren't learning these techniques during delivery!
Many natural childbirth methods also emphasize breastfeeding immediately after delivery.
During your natural birth
During a natural birth, you allow things to happen instinctively. Labor is not coaxed with medicine; your labor will begin spontaneously and continue until delivery. A natural birth will occur without medical intervention for pain relief (unless you change your mind and request it). One benefit of having your natural delivery in a hospital is pain medication is available if you change your mind.
If you choose to deliver in a hospital, your doctor or midwife will tell you the optimal time to go there. Even without intervention, some women chose to have fetal monitoring constantly or to observe the baby's heart rate at regular intervals.
When it's time for delivery, you will take the position you are most comfortable with. There is no medical interference unless it is imperative for the health and safety of you or the baby.
Recovery after natural labor
Recovering after a natural vaginal birth is very similar to after a medically-assisted delivery — you will likely be sore for a few days. Most of the time, sitting on an icepack or taking a sitz bath can help you manage the pain.
Make sure you rest as much as possible after giving birth to give your body time to heal.
Full recovery is different with each person and can take from six to eight weeks, or up to several months.
High-risk pregnancies and natural birth
If your pregnancy is considered high risk, your doctor may recommend that you forego a natural birth.
High-risk pregnancies may include:
Expectant mothers over 35 years of age.
Women who drank alcohol or took drugs while pregnant.
Have previously had a C-section.
Have medical conditions such as diabetes or blood-clotting issues.
Are carrying more than one fetus.
Have had issues during pregnancy such as fetal growth restriction or issues with the placenta.
Changing your mind during labor
There is a chance that your pain during labor is much more intense than you imagined. If you begin to feel that it is unbearable, pain medication can be administered at any time during delivery (unless the baby has started to crown).
If you decide early in labor that you would like medical intervention, you may be given an epidural or spinal block. Both drugs allow you to be awake while experiencing no pain. An epidural takes about 20 minutes to work; spinal blocks work immediately but only last two hours.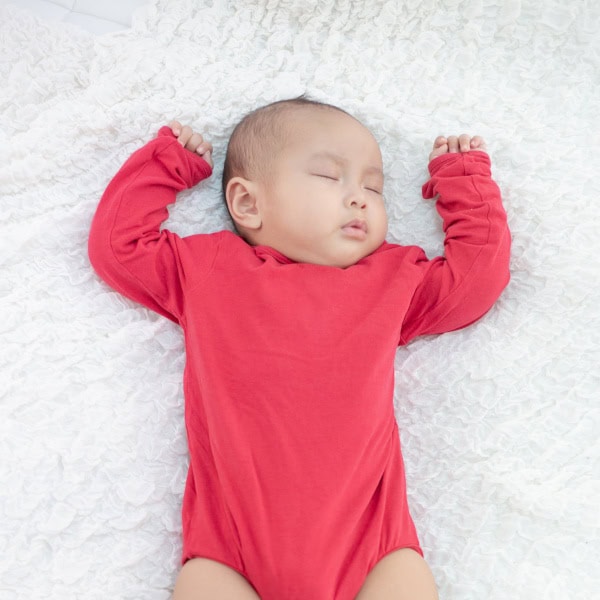 Narcotic pain relievers diminish pain without experiencing numbness or harming the baby.
Sometimes pudendal blocks are given late in labor. This drug relieves pain in the vagina and rectum but allows the mother to control her abdominal muscles for pushing. Pudendal blocks do not affect the baby.
Why trust Dr. Rad with your natural delivery?
Dr. Rad is a double board-certified OB-GYN with sub-specialty training in Maternal-Fetal Medicine / Perinatology. He is consistently selected as one of the best Maternal-Fetal Medicine specialists in Los Angeles.
We offer the full spectrum of obstetric, maternal, fetal, neonatal, and pediatric sub-specialty care. That means we're able to provide comprehensive, world-class testing, diagnosis, treatment, and care for unborn babies and moms-to-be, as well as neonatal care. We can help care for you from prenatal, pregnancy, labor process, and postpartum.
Natural birth support near me
Call us at (844) 473-6100 or schedule your consultation online. We are currently accepting new patients.
We are conveniently located for patients throughout Southern California and the Los Angeles area at locations in or near Beverly Hills, Santa Monica, West Los Angeles, West Hollywood, Culver City, Hollywood, Venice, Marina del Rey, Malibu, Manhattan Beach, Newport Beach, Irvine, and Downtown Los Angeles. We also offer in-home prenatal care and a fly-in program for out-of-town and international patients. Dr. Rad even travels to patients who need him throughout the U.S. and around the world.
If you can't make it to Dr. Rad, he also offers virtual consultations worldwide.