Considering in vitro fertilization?
Prospective parents are often filled with questions when considering in vitro fertilization (IVF). It is for this reason that patients seeking a fertility care consultation choose Los Angeles-based Dr. Steve Rad – an expert in reproductive medicine.
Dr. Rad is what's known as a maternal-fetal medicine specialist (perinatologist). The doctor is double-board certified in Obstetrics and Gynecology with subspecialty training in Maternal-Fetal Medicine.
Your fertility treatment consultation is the optimal time to get your questions answered by an independent medical expert. In the consult, you can begin to determine your eligibility for IVF treatment, discuss your chances of success, and develop a treatment plan. There are potential risks and complications with IVF, and the initial consultation is the best time to discuss these as well as a backup treatment plan, just in case.
An in vitro fertilization consultation with Dr. Rad provides the expert answers you are looking for on IVF treatment options, helping you achieve a clearer path to conceiving a healthy baby.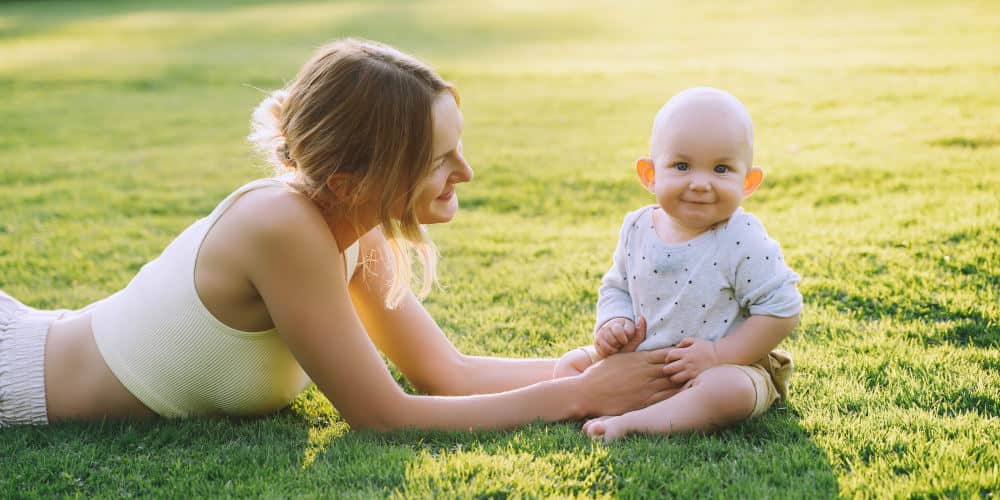 What is in vitro fertilization (IVF)?
Known in medical terms as assisted reproductive technology (ART), IVF is a way of producing an embryo by circumventing some causes of infertility. Common difficulties avoided by IVF include mild sperm abnormalities and fallopian tube or ovulation irregularity.
During IVF, mature eggs (ova) are surgically removed from the ovaries and fertilized in a laboratory by mixing with a partner or donor's sperm. The fertilized egg grows for two to five days and is then transferred back to the uterus.
Are there IVF alternatives?
An alternative for IVF is intrauterine insemination (IUI) — a type of artificial insemination. This procedure is a functional workaround for many infertility issues.
Concentrated sperm from a partner or donor is implanted into the uterus at the time of ovulation. Ideally, the sperm swims into the fallopian tube and fertilizes a waiting egg.
Why use in vitro fertilization?
Most patients seeking a consultation with Dr. Rad have been trying futilely to become pregnant for about a year. Statistically, 90% of couples conceive successfully within one year; the other 10% consult a fertility specialist.
Women over 30 are often urged to see a fertility specialist after trying to conceive for six months. Women over 40 should consider seeing a fertility specialist before trying to conceive.
Who is eligible for IVF?
There are several health issues that impact a couple's candidacy for IVF or other infertility treatments. Good candidates for IVF may have:
low sperm count
issues with the uterus or fallopian tubes
sperm has difficulty penetrating or surviving cervical mucus
unexplained infertility
Dr. Rad's clinic welcomes IVF consultations for the LGBTQ community. Sperm and egg donation or surrogacy can help LGBTQ couples conceive. Our doctors have offered fertility treatments to help same-sex couples become parents for almost two decades.
What is the process for in vitro fertilization?
The IVF cycle can be an emotional roller coaster, though the process is relatively straightforward.
There are five steps to IVF:
1. Hormone treatment
The carrying parent receives a hormone injection to increase egg development. Statistically, ovulation releases one egg a month. After the hormone injection, the patient's ovaries may produce between 10 and 15 eggs.
2. Egg retrieval
The increased number of eggs is then collected from the uterus during a minor surgical procedure. During that time, the doctor sedates the patient and, with the help of ultrasound, retrieves the eggs using a long needle. On that same day, sperm is gathered from the partner or donor.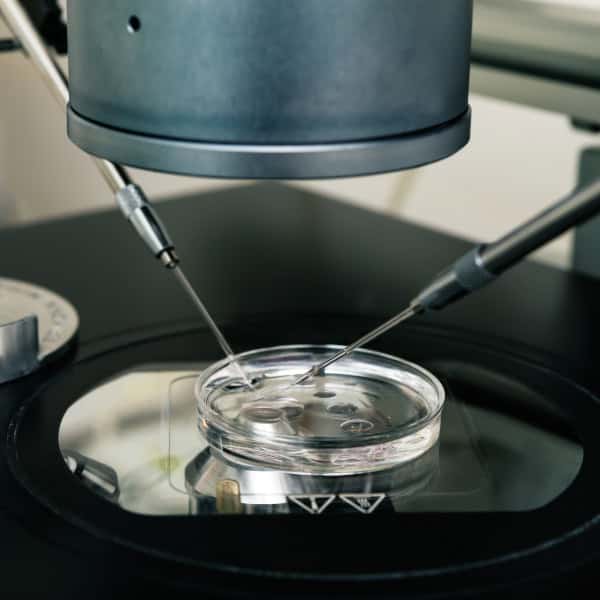 3. Fertilization
The fertility clinic combines the collected eggs and sperm. The embryos will grow in the lab under observation.
The carrying parent will receive more hormones to prepare the uterus for implantation.
4. Embryo selection
The fertility specialists will select the best one or two embryos to prepare for implantation.
5. Embryo transfer
A small catheter is placed in the vagina to insert the embryo(s) into the uterus. About 10 days later, you'll return for a follow-up visit and bloodwork to see if the embryo has successfully implanted in the uterine wall.
IVF modifications
Also available in our cache of fertility services is intracytoplasmic sperm injection (ICSI). Instead of many sperm and eggs being combined, the doctor takes a single sperm and injects it directly into the egg. This procedure is helpful when the sperm has difficulty penetrating the egg on its own.
When the parents have a genetic risk that could transfer cellular problems to the embryo, Dr. Rad will perform genetic testing such as preimplantation genetic diagnosis (PGD) on the embryo to ensure there are no abnormalities transferred from either parent.
I can also consult with patients interested in egg freezing or other fertility preservation options if they'd like to pursue pregnancy at a later date.
Are there any side effects with IVF treatment?
The hormones administered during the first step of IVF can cause side effects such as bloating, headaches, hot flashes, mood swings, and abdominal pain.
After the egg transfer, the pregnant patient may become constipated, have tenderness in their breasts, feel faint, experience mild bloating, or pass a small amount of clear or blood-colored fluid.
How successful is IVF?
The definition of in vitro fertilization success is having a live birth after IVF.
What contributes to IVF success?
During your consultation, we'll perform fertility tests to ascertain your reproductive and physical health and discuss your individual potential IVF success rate.
A major factor in IVF's success rate is the chronological age of the carrier. The older a woman gets, the fewer eggs she produces each month. This drop-off in egg production begins at around 32 years of age. By the time a woman reaches 40, IVF success rates taper off to about 13%, according to the Centers for Disease Control.
Patients who have had a positive pregnancy in the past have a better chance of IVF success.
Can I improve my IVF results?
Several lifestyle factors can increase the chances of an effective procedure. These include:
Avoid alcoholic beverages throughout the IVF procedure and pregnancy.
No tobacco products for either parent three months before the procedure as well as during IVF and pregnancy.
Avoid vigorous exercise such as weightlifting, aerobics, and running until the IVF results are known.
Some medicines — over-the-counter and prescription — can impact fertility medication and embryo transfer. Discuss all your current medications with your doctor.
All herbal supplements should be completely avoided during the IVF process.
Why choose Dr. Steve Rad and the Los Angeles Fetal and Maternal Care for your family-building consultation?
Dr. Rad and his world-class OB/GYN team understand your fertility journey needs before, during, and after birth. Our fertility doctors provide compassionate care in a comfortable IVF clinic setting. We help you understand your pregnancy, answer all your healthcare questions, and provide the emotional support and the means to safely navigate your pregnancy.
Call us at (844) 473-6100 or schedule your consultation online. We are currently accepting new patients.
We are conveniently located for patients throughout Southern California and the Los Angeles area at locations in or near Beverly Hills, Santa Monica, West Los Angeles, West Hollywood, Culver City, Hollywood, Venice, Marina del Rey, Malibu, Manhattan Beach, Newport Beach, Irvine, and Downtown Los Angeles. We also offer in-home prenatal care and a fly-in program for out-of-town and international patients. Dr. Rad even travels to patients who need him throughout the U.S. and around the world.
If you can't make it to Dr. Rad, he also offers virtual consultations worldwide.