Make no mistake, an expecting woman who has Lupus (a Rheumatic Disease) will be a high-risk pregnancy. That's why it is critical and essential to rely on the expertise of Dr. Steve Rad, a Los Angeles-based OBGYN who specializes in high-risk pregnancies.
Though there are several higher risks with a lupus pregnancy, including preterm delivery, modern medicine has made having a normal birth possible.
Dr. Rad often teams with a pregnant patient's rheumatologists to help manage the Lupus pregnancy risks so our patients can have healthy pregnancy outcomes.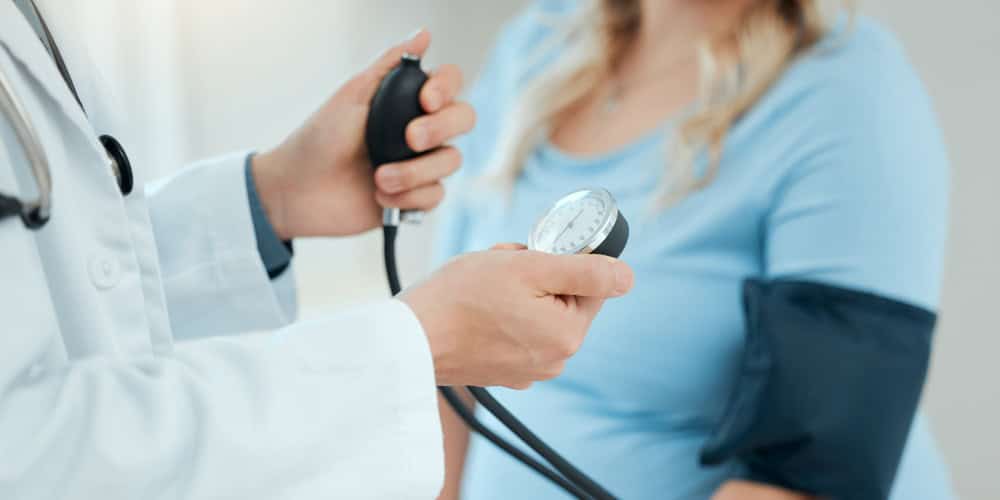 What is lupus?
Lupus, an incurable autoimmune disease, typically affects women between the ages of 15 and 44, according to the Lupus Foundation of America.
There are four kinds of lupus, but the most common one is called systemic lupus erythematosus (SLE). So, generally, when lupus is mentioned, it is SLE.
While medical professionals do not know the exact cause of Lupus, autoimmune diseases do tend to run in families. It is also believed that Lupus can develop as a reaction to certain hormones, including estrogen.
Lupus symptoms that can cause difficult pregnancies include:
Severe exhaustion
Photosensitivity
Infection
An inordinate amount of stress on the body
Emotional distress
Important blood tests for lupus patients
Dr. Rad often gives lupus patients a simple blood test that can identify biomarkers that indicate whether a patient will have a normal pregnancy or if they're at risk for problems.
According to John Hopkins University, every woman with lupus should be screened for antiphospholipid antibodies — both the lupus anticoagulant and anticardiolipin antibody.
A pregnant person with lupus will undergo monthly testing for blood count, creatine, and liver function, as well as urinalysis and 24-hour urine collection to analyze proteins and kidney function.
Lupus flare-ups and pregnancy
A lupus flare-up is the greatest risk for a pregnant woman. A pregnancy that occurs when your lupus is active can result in miscarriage or stillbirth.
Scientists have found that the hormone prolactin, which rises during pregnancy, can cause lupus to flare. Research shows that pregnant women experience renal and hematologic outbreaks and fewer arthritis flares, according to the Johns Hopkins Lupus Center.
Lupus pregnancy complications
Pregnant women with lupus are at higher risk for a variety of complications. These include:
Preeclampsia and lupus
The leading cause of preterm birth in women with lupus, preeclampsia is persistently high blood pressure during pregnancy or the postpartum period.
High blood pressure during the second trimester of pregnancy is one indicator that the mother may have preeclampsia. This can cause a decrease in platelets as well as trouble with the kidneys, liver, lung fluid, or seizures.
Common preeclampsia symptoms include headaches, abdominal pain, shortness of breath, burning behind the sternum, nausea, confusion, anxiety, and visual disturbances. Preeclampsia impacts 5-8% of all pregnancies in the United States, according to the Preeclampsia Foundation.
Pregnant people have few options when diagnosed with preeclampsia. The best option is to rest until delivery. If aggressively treated with blood pressure medication, there is a risk of reducing blood flow to the placenta.
Antiphospholipid antibodies
If you test positive for antiphospholipid antibodies — both the lupus anticoagulant and anticardiolipin — your baby is at risk for congenital heart block. When a pregnant person tests positive, we closely monitor the fetus's cardiac system using an echocardiogram.
Lupus nephritis pregnancy
Lupus nephritis — when lupus autoantibodies affect the kidneys — does not lead to worsened pregnancy or fetal outcomes. However, active renal disease — kidney disease — is associated with pregnancy-induced hypertension, as well as flares of lupus activity during pregnancy.
Urinary tract infections
Urinary tract infections (UTI) are common in immunocompromised patients. Patients with SLE, therefore, have an increased risk of an infection, usually caused by E coli. Lupus nephritis is also thought to be a risk factor in developing a UTI, often necessitating hospitalization.
Lupus medication and pregnancy
It is critically important to have a doctor review your current medications when planning your pregnancy. A pregnancy that occurs when you are taking a toxic medication for Lupus can lead to miscarriage or stillbirth. It can also lead to birth defects and/or very early delivery — which can have life-long consequences for the child.
Keep in mind that some lupus medicines remain in your bloodstream for several months after you stop taking them. Discuss with Dr. Rad if you should discontinue or switch potentially harmful medicines at least three months before trying to get pregnant.
Always talk to a healthcare provider before quitting or altering any prescription medications. Improperly changing medications can have serious side effects.
Some medications that will need to be discontinued or adjusted include:
Prednisone
If a pregnant woman with Lupus is taking the drug prednisone — a powerful anti-inflammatory corticosteroid — she may develop diabetes and hypertension. If corticosteroids are indicated, we will probably lower the dose.
Cyclophosphamide
Cyclophosphamide is a drug used to suppress the immune system. It should always be discontinued during pregnancy because it may cause birth defects.
Coumadin
Some patients with lupus experience blood clots during pregnancy. The blood thinner Coumadin should be switched during pregnancy because it may harm the fetus' kidneys. Anti-clotting medications, such as low-dose aspirin, may be an option for women with lupus anticoagulants.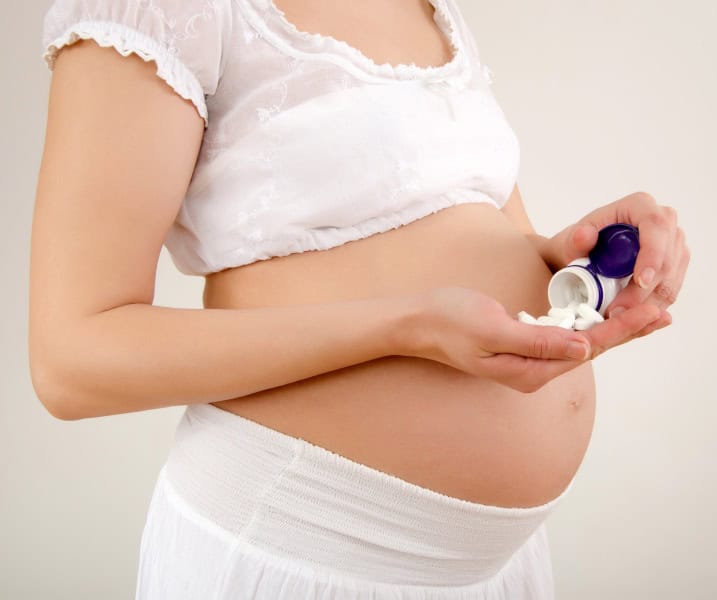 Plaquenil
Plaquenil (hydroxychloroquine), a malaria drug used to treat lupus and rheumatoid arthritis, may usually be taken during pregnancy. It should, however, be discontinued during breastfeeding.
Methotrexate
Methotrexate is a cancer drug used to treat lupus. It's almost always discontinued during pregnancy because it can cause birth defects.
Successful pregnancy with lupus
The key to success with lupus in pregnancy is a strong, trusting relationship with your doctor. This connection begins when you are planning a pregnancy, maybe as early as six months before you try to conceive.
Stay positive! With an optimistic outlook and the guidance of Dr. Rad, you have an excellent chance of meeting the challenge of a pregnancy with lupus.
Why choose Dr. Steve Rad and the Los Angeles Fetal and Maternal Care Center
Did you know that all pregnancies in the United States are at risk of becoming high-risk? Even a pregnancy that begins "low-risk" can become high-risk. That is no secret to double-board certified Dr. Steve Rad, an Obstetrician-Gynecologist with sub-specialty training in Maternal-Fetal Medicine / Perinatology.
Dr. Rad has been named a top Maternal-Fetal Medicine specialist in Los Angeles by Los Angeles Magazine for six years in a row.
Call us at (844) 473-6100 or schedule your consultation online. We are currently accepting new patients.
We are conveniently located for patients throughout Southern California and the Los Angeles area at locations in or near Beverly Hills, Santa Monica, West Los Angeles, West Hollywood, Culver City, Hollywood, Venice, Marina del Rey, Malibu, Manhattan Beach, Newport Beach, Irvine, and Downtown Los Angeles. We also offer in-home prenatal care and a fly-in program for out-of-town and international patients. Dr. Rad even travels to patients who need him throughout the U.S. and around the world.
If you can't make it to Dr. Rad, he also offers virtual consultations worldwide.