The United States of America is supposed to be a leader in medical treatment, experimental treatments, and procedures that improve your quality of life. So why do Americans lack access to fertility treatment options? For infertile or same-sex couples who can't conceive on their own, fertility services are the only way to conceive a baby.
And the prevalence of fertility issues is more common than you may initially think — 1-in-8 couples in America suffer from infertility. Many couples have to churn out thousands of dollars to pay for expensive fertility treatment options like in vitro fertilization (IVF) or a surrogate carrier. But these are lengthy and costly treatments that do not work for everybody.
So — what are families supposed to do? Does the US healthcare system really put couples in a position of choosing to pay the bills or have a child? Why is it so hard to access infertility care?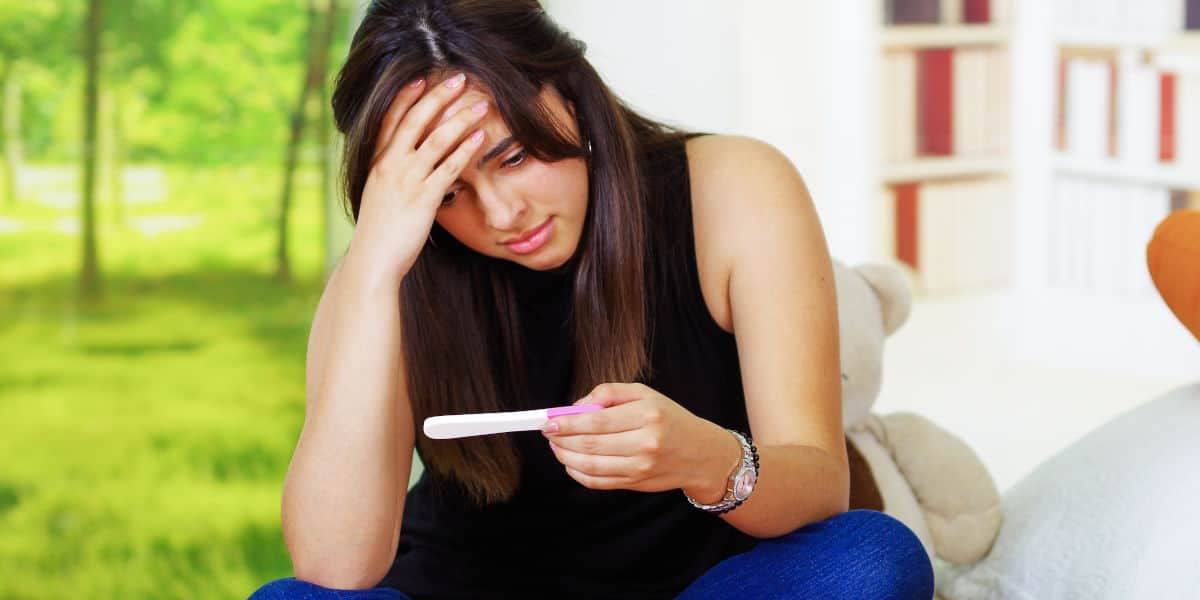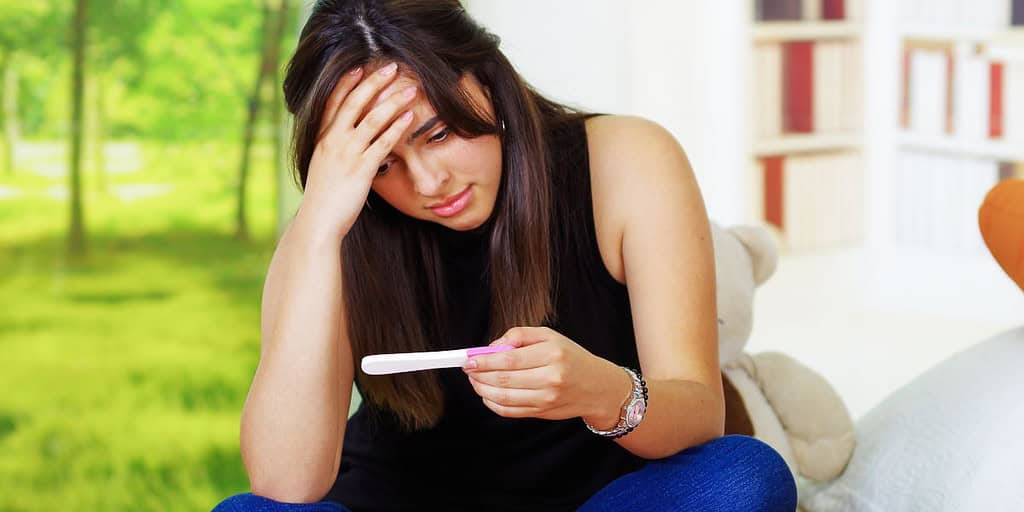 How expensive is childbirth?
Having a baby isn't cheap no matter how you do it. A vaginal birth with no complications, plus mother and newborn care in the hospital, adds up to almost $17,000. Plus all the prenatal visits, ultrasounds, and any tests or medications your gynecologist may call for. But, health insurance providers are required to provide maternity coverage, so you aren't paying for all of that on your own.
How expensive is in vitro fertilization in the US?
Fertility access programs are not inexpensive. One cycle of IVF can cost around $15,000-20,000 in the United States, not including other costs associated with the treatment, such as follow-up visits, medication, and hospital costs.
Unfortunately, insurance companies are not required to provide infertility coverage. Patients have to pay out of their own pockets for the fertility treatment and simply hope that one of the first few rounds of treatment works. If not, couples will have to pay per round of IVF at an IVF clinic — with no guarantees that it will pay off in the end.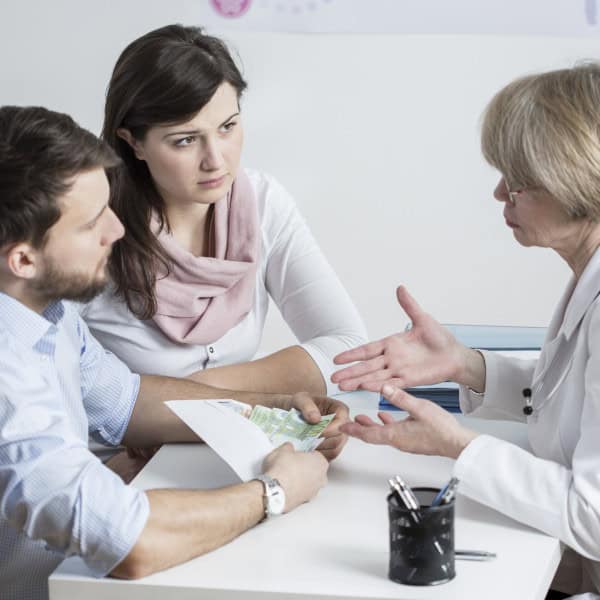 That's right, with IVF you're paying up to $20,000 each time you try to get pregnant. Lucky couples succeed on the first try; others are forced to stop trying or bankrupt themselves trying to start a family.
Only 19 states in the US require insurance coverage for assisted reproductive technology (ART), meaning that in the other 31 states, most private insurance providers do not offer fertility coverage. This increases the disparity in access to fertility treatments by limiting lower-income couples' access.
What causes inequality in fertility access treatment?
According to a published opinion from the Ethics Committee of the American Society for Reproductive Medicine (ASRM), family-building is a basic human right. However, many factors create a disparity in who actually has access to reproductive health benefits.
Ethnicity – Most people who access fertility care are white women. Black and Hispanic women are "underrepresented in the population of treated infertility patients," according to the Ethics Committee opinion.
Marital Status – Some states (such as Maryland) limit IVF access to only married couples.
Sexual Orientation – ART is especially important to LGBTQ parents who cannot conceive naturally. However, most state law insurance mandates exclude (or do not explicitly include) LGBTQ couples.
Medicaid – While some states require private insurers to cover fertility treatment and IVF, no state's Medicaid covers IVF, only New York Medicaid covers any infertility treatment.
What is the infertility rate in the US?
Unfortunately, infertility is more common than you may think. The medical profession classifies infertility as a disease because of the number of people it affects worldwide. Between 1.5 million and 7 million women suffer from infertility in the US alone.
It can actually be difficult to get an infertility diagnosis, as most insurance doesn't cover the tests. According to the Centers for Disease Control and Prevention's (CDC) reproductive health guide, infertility is defined as "not being able to get pregnant (conceive) after one year (or longer) of unprotected sex." So couples may have to spend a year dealing with the frustration and disappointment of struggling to conceive before getting medical advice.
What infertility services are available?
The type of fertility care a patient needs depends on what's causing their infertility. Some causes of infertility are treatable, such as surgery for endometriosis, fertility drugs, or hormone therapy.
Some patients have physical limitations on their ability to conceive. Over 100,000 Americans have uterine factor infertility – a missing or improperly formed uterus.
Patients worried about ovarian reserves dwindling with age can access fertility preservation services – such as egg freezing.
How does fertility treatment work?
The success of infertility treatment depends on the patient's medical history, age, and history of infertility. Since infertility is a complex condition resulting from multiple factors, the treatment will vary depending on the person's financial abilities, personal concerns, and medical history.
Some of the most common fertility treatments include fertility drugs that work like natural hormones, such as follicle-stimulating hormones and luteinizing hormones. These drugs are used to induce ovulation and boost the success rate.
Many couples have to churn out thousands of dollars to pay for expensive fertility treatment options like in vitro fertilization (IVF) or a surrogate carrier.
Other common fertility treatments include IVF. This reproductive assistance involves retrieving mature eggs from the ovaries, fertilizing them with collected sperm, and implanting the embryos into the uterus.
Another form of assisted reproductive technology (ART) is intrauterine insemination, also known as IUI. During this procedure, sperm is placed inside the uterus during ovulation.
When comparing IVF vs IUI, there are fundamental differences between both procedures. An IUI procedure visit takes about 15-20 minutes and is simpler than IVF. The IUI success rate is lower, however, coming to between just 5-15%. The IVF success rate is between 20-35% per cycle, with a cumulative effect of three cycles increasing the fertility treatment success rates to between 45-53%.
How long does fertility treatment take?
The length of the fertility treatment depends on the procedure you choose to have done. IUI is typically much less time-consuming but also less effective in terms of the overall results. The IUI procedure usually takes about two weeks. Your ovaries will then produce follicles, after which ovulation and insemination take place in the doctor's office or clinic.
What if you can't get insurance benefits?
As you can see, any type of fertility treatment is costly and time-consuming. So what do you do if you have no access to fertility treatments and can't get insurance benefits to pay for the procedure?
Some individuals can take advantage of infertility treatment grants for those who are self-employed or do not have an employer who can provide coverage for this treatment. These programs are part of larger organizations, such as the American Society for Reproductive Medicine, which offers educational resources, groups, and consultations to those looking to begin or continue their fertility treatment journey.
The distribution of funds can work slowly and is limited. Organizations would like to help couples struggling with infertility with governmental programs and grants to fertility clinics. For example, Inception Fertility lowers the price of fertility treatments for individuals with a 100% money-back guarantee that the procedure does not work. This way, people don't have to be concerned about losing thousands of dollars for risky treatments that may not work.
It doesn't seem quite fair that in the "most progressive" country in the world — with plenty of doctors, facilities, treatments, and medications — millions of Americans would have to face potential bankruptcy to start a family.
Considering pregnancy? Talk to Dr. Rad first!
Perinatologist Dr. Rad and his world-class Maternal-Fetal Medicine team at Los Angeles Fetal and Maternal Care Center understand your pregnancy and infertility needs before, during, and after birth. We provide compassionate care and help you understand your pregnancy, answer your questions, and provide the emotional support needed safely navigate your pregnancy.
We are currently accepting new patients. Call us at (844) 473-6100 or schedule your consultation online.
We are conveniently located for patients throughout Southern California and the Los Angeles area at locations in or near Beverly Hills, Santa Monica, West Los Angeles, West Hollywood, Culver City, Hollywood, Venice, Marina del Rey, Malibu, Manhattan Beach, Newport Beach, Irvine, and Downtown Los Angeles. We also offer in-home prenatal care and a fly-in program for out-of-town and international patients. Dr. Rad even travels to patients who need him throughout the U.S. and around the world.
If you can't make it to Dr. Rad, he also offers virtual consultations worldwide.
Sources
Ethics Committee of the American Society for Reproductive Medicine. Access to fertility treatment irrespective of marital status, sexual orientation, or gender identity: an Ethics Committee opinion. Fertil Steril. 2021;116(2):326-330. doi:10.1016/j.fertnstert.2021.03.034
Galhardo A, Pinto-Gouveia J, Cunha M, Matos M. The impact of shame and self-judgment on psychopathology in infertile patients. Hum Reprod. 2011;26(9):2408-2414. doi:10.1093/humrep/der209
National Survey of Family Growth. https://www.cdc.gov/nchs/nsfg/index.htm